Why I left my job to co-found a managed SD-WAN services company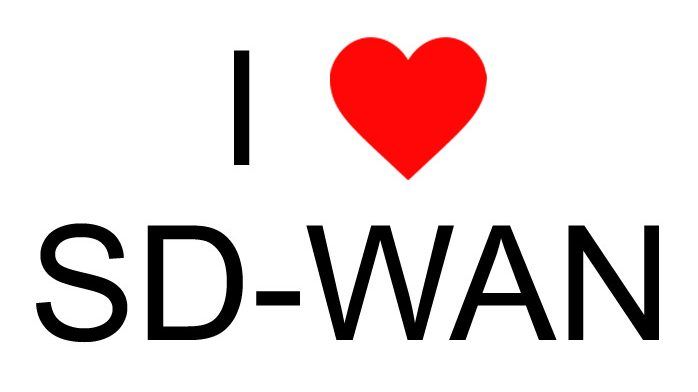 I left my job of 13 years to found a new company. It's the end of an era for me and it was not an easy decision to make. The reason? I believe a new technology space known as Software Defined Wide Area Networking (SD-WAN) is one of the most significant advancements we've seen in decades as to how we build wide area networks and I want to be a part of it. I'll explain.
I've worked for one service provider or another for the past 17 years. I joined Stratos Internet Group, a regional dial-up ISP, on the same day that Naptser debuted on June 1st, 1999. From dial-up to Carrier Ethernet, frame relay to MPLS, e-mail and website hosting to cloud, there has never been a shortage of new services emerging and exciting technologies to learn about. In particular, since 2003 I've enjoyed helping build a regional business class ISP called Fidelity Access Networks into Fidelity Voice and Data, a boutique telecommunications powerhouse in Ohio. We married a carrier grade network with out-of-the-box thinking and an unparalleled support experience to offer what I feel were the best products in the business. Fidelity was a large and very important part of my life for the last 13 years. As many of you who have worked with us know, Fidelity was acquired by Fusion (FSNN on Nasdaq – http://www.fusionconnect.com/) back in December of 2015. Fusion is a good fit from a product and services perspective plus fills in the gaps with many services that Fidelity lacked. Even though all of this was lining up to be an interesting next chapter for me, there was something on my mind. I felt myself drawn in a different direction.
Enter my interest in this thing called Software Defined Wide Area Networking or SD-WAN. If you're in the field of telecommunications or in IT and this is the first you've heard of SD-WAN, I assure you, it will not be the last. I first discovered it in 2012 while I was working on an MPLS deal with an agent partner and one of our sales folks at Fidelity. We were up against a company that was a very early entrant in the SD-WAN market. I'd never come across anything like it before but after learning more about their solution, I was impressed. To be honest, after understanding what they were doing, I found our MPLS solution inferior. The SD-WAN service was able to tunnel private traffic over commodity public broadband links, aggregate the total throughput of available links so there was never one sitting idle, it achieved redundancy across the connections without a complicated dynamic routing protocol, provided centralized policy and control with application based QoS for a fraction of the price of our offering. That was just incredible to me. What a fascinating concept and an absolutely disruptive technology.
After giving all of this more thought, I came to a realization. Though some minor features and functionality have changed over the years, we have fundamentally been building the same networks since my career began in 1999. Static, complex and closed. That said, the advent of cloud services is changing the way we work and is forcing the network to change with it. Business critical services like ERP and CRM applications, unified communications, hosted voice and video conferencing are moving off of the traditional private corporate network and onto the public, virtual infrastructure we call "the cloud". Added to that, the economics of commodity broadband (Cable Internet, DSL, 3G/4G, etc) are beginning to overshadow the value of the symmetrical bandwidth, SLAs and perceived reliability of dedicated links. The proposition of finding smarter ways to use these commodity connections to provide reliable, high performance connectivity to cloud resources is an undeniable driver so will no doubt continue. But how do you make these services work over the public internet without tools like QoS or the visibility and control of dedicated links? It is my belief these objectives will be achieved with SD-WAN. This new approach to networking will give organizations the ability to put their mission critical apps on commodity cable modem or DSL services to realize performance expectations traditionally found on services like MPLS or dedicated lines. That is why we at WAN Dynamics will be helping organizations build value driven SD-WAN networks from now on. There's no doubt in my mind that in 5 years, organizations who are NOT managing their sites with SD-WAN will be the outliers.